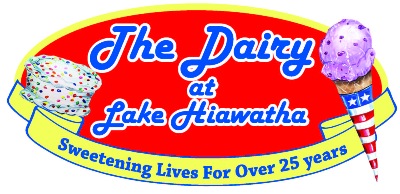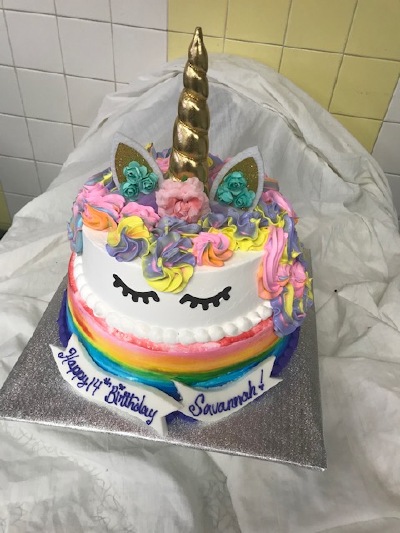 The Dairy @ Lake Hiawatha is proud to offer the community a variety of homemade ice cream flavors and ice cream cakes for any occassion. We will assist you in determining the best size needed. We offer customized cakes with advance notice of 48 hours. If you don't have time for a custom order, call or stop in The Dairy and we can individualize any of our inventory to meet your needs. .

Cake Sizes Serving Amount

Mini 5'' 4 - 5
Small Round 8'' 8 - 12
Large Round 10'' 12 - 16
Small Sheet 9" x 13" 17 - 24
Large Sheet 11" x 15" 30 - 44
All cakes come standard with Vanilla and Chocolate layers with cake crunch and fudge in the middle. You can order a cake to your own specifications in advance, and choose from any of the ice cream flavors available at The Dairy. In addition, we have a selection of "fudge" cakes which have a coating of fudge on the outside.

We also are happy to customize any cake size for those of you that have a gluten allergy. Most of our ice cream is gluten free which allows us to offer gluten free cakes - minus the crunch of course. Please give us a call if you would like to check our inventory or make a special order.

Our standard cakes are available in pink or blue with roses or balloons.

We offer Picture Image cakes for 8" round or larger. You can email us a photo or bring in a photo for us to scan and we'll print it on an edible image for your cake.

Additional charge for computer image pictures, custom design and special flavor layers.