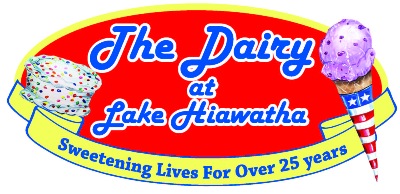 Thank you for visiting our wesite! We want to give you the opportunity to stay in touch with us and any new offers we may have available. Please explore all of our tabs for special promotions, the Ice Cream Flavor list, sample ice cream cakes, and more!

We would LOVE to see you so please stop by the store for ice cream or to pick up any of our pre-made novelties. You can even stop in for a pre-made ice cream cake for any occasion! If you have any questions or would like to place an order, you may contact us by telephone or email. Our contact information is below:

If you would like to join our email list and receive special offers and coupons, please email us your information and we will be more than happy to add you!

Thank you for visiting our website and we look forward to serving you!